Robin McEntire
Robin McEntire: Robin is a computer scientist who has worked in the field of Artificial Intelligence for over 25 years, and who has had an interest in RPGs for even longer. In the early 70s, while fresh out of college, he began putting together his own version of an RPG, originally called "The Game". For the next 15 years he devoted his time to AI, and raising three boys, Simon, Caleb and Jacob. In the early 1990's, he took up "The Game" again, after his boys found out that their father had created such a thing. Since then, Robin has continued his work in AI as well as his interest in developing "The Game" into "Beyonder".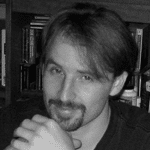 Simon McEntire
Simon is an entrepreneur and independent marketing consultant, in addition to being FNBGames Director of Marketing. Simon has been creating and running games for many years, some of them while pursuing his major in History and East Asian Studies at Brown University. Since graduating from college, he has been a small business entrepreneur. Simon's favorite thing about games is creating a wonderful and immersive experience for players, and find the best ways to most strongly deliver that experience.
caleb mcentire
Caleb is yet another of those game-designer-and-chef-turned-medical-students you see these days (MILLENNIALS, am I right?). After studying neuroscience at Brown University, Caleb worked briefly in restaurant kitchens and recipe development, then researched cell-based therapies for Parkinson's before settling happily into medical school in NYC. As Director of Story Development Caleb leads the creative writing for Beyonder, and is the principal author of Imbelnhi's Bestiary.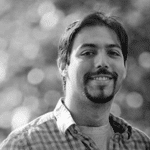 jordan campbell
Jordan Campbell is actually a robot bent on world domination. However, due to a glitch in his programming he had to give that up, and now lives a normal human life. Jordan studied math, physics, and computer science at Vassar College, where he also developed his interest in Juggling and Fire Arts. Since then, Jordan has lived in the San Francisco Bay Area, New York City, and Philadelphia working as a fire dancer/circus performer, theater technical director, and a teacher of high school math, physics, computer science, Latin, and of course, juggling. He is presently teaching calculus and physics at AIM Academy in Philadelphia. Jordan and his wife are going to be the proud parents of their own little PC in the fall of 2017.
Jacob McEntire
Jacob wants to be the very best, like no one ever was. The youngest of the McEntire brothers, he has always harbored a deep love of creation and experimentation, and of crafting experiences for others, and views game design as a way to combine these twin passions. After graduating Vassar College and Dartmouth's Thayer School of Engineering, Jacob decided to put his engineering education to work on the family game, balancing his creativity with the rigor and practicality that he has learned as an engineer. As Director of Product, he strives to find the best ways to build and deliver a game that people love to play.
Acknowledgements: Dan Zahn
Dan Zahn was one of the original partners who helped to create Beyonder. Dan has moved on to the field of medicine, but any mention of Beyonder creation must include him.
Many thanks to all of you who backed us on Kickstarter! We couldn't have brought these books into the world without your support.
Click here to see the list of names.
-- Robin, Simon, Caleb, and Jordan - the FNB Games team